Do you remember when you were little and you still believed that life was magical and exciting.
When Reindeer could fly, the tooth fairy would come and some how Santa got all those presents delivered.
That was an amazing feeling of the unknown but full of excitement that it could come true.
For more than a decade, I held on to a dream of going to a place called
"Nantucket"
I would pour through books and magazines.
Thank goodness for Coastal Living..
www.coastalliving.com
I imagined what the air would smell like
I envisioned what the sights and sounds
of the cobblestone streets would bring.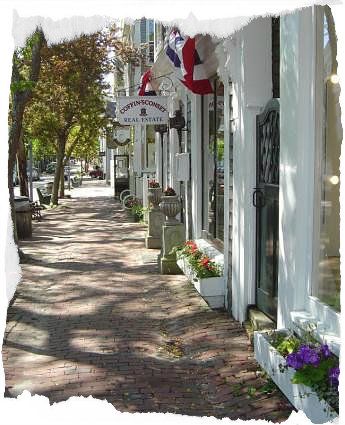 It didn't dissappoint.
It was worth every dream.
It was more beautiful than I thought..
It was more breathetaking than I dreamed
I read every book written about Nantucket
thanks to Elin Hildebrand
So to browse through the charming bookstore
Nantucket Bookworks
www.nantucketbookworks.com
To sail the Nantucket Harbor
and to be greeted by the locals as if they cared..
And to share it with my best friend in life,
which is just another dream come true.
Brings a big Nantucket smile to my face.
I may never know why this was my dream
I know that with believing, dreaming and a little magic
Things will come together and be better that you even imagined
That was the best feeling ever-
So It is true- I still Believe.
Can't wait for my next dream to come true...